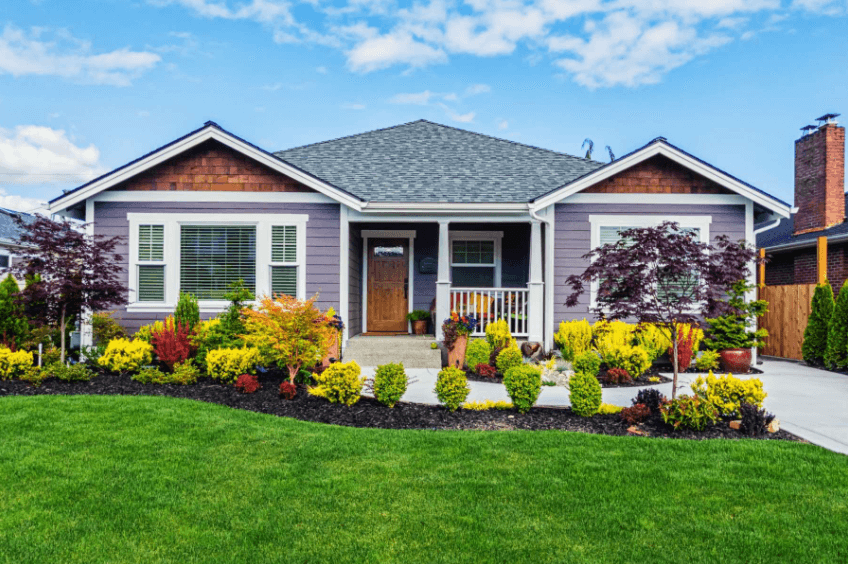 You may have heard the term 'curb appeal' being thrown around, especially if you are looking at selling your home. Curb appeal is essentially the way your home looks from the outside, whether you live in a house or an apartment. If you are in the process of selling your home or just want to improve the appearance of your house, here are a couple of the basics of curb appeal.
What is it?
The outside of your home is usually the first thing people see, and first impressions are incredibly important. Curb appeal refers to how appealing your home looks from the curb, and it can be increased in various ways. It is one of the factors that can affect the value of your home, which is why it is important to consider all elements of your home when you are considering selling. 
How can you boost it?
The way the outside of your home looks can positively or negatively affect its curb appeal, and therefore the home's monetary value. Fortunately, there are numerous ways to improve it, no matter the type of home you have, the amount of space or budget, and how much you have.
Driveways
If you are fortunate enough to have a driveway, this can already put you at an advantage, as this is a more private area to park your car and keep your vehicle. Maintaining the driveway throughout the year is essential to keep it safe and to look its best. If you live in an area that receives a lot of snowfall, for example, you may benefit from using a Troy-Bilt snowblower to easily and efficiently remove snow from the drive. Similarly, leaf blowers or rakes can help you remove dead leaves and other debris, letting you keep your drive looking clean and clear.
Yard
A front yard is a great addition to a home, so make sure you give yours enough attention! Removing any child or animal toys, repairing damage to fences and gates, gardening, and watering any plants will all help to keep your front yard looking clear and secure. You do not have to be an expert in the garden, as there are many plants that are very low maintenance and easy to look after. 
Storage
Appropriate garbage storage is very important to keep the front of your home looking neat and avoid any unwanted visits from the local wildlife. If you store your garbage outside, make sure it is kept in the correct bins and in a secure, covered, or tidy area. This will also help reduce the risk of bins blowing over in bad weather, which is not only noisy but very messy and unpleasant to clean up.
Color
The smallest pop of color in your front yard or exterior of your home can add some personality and interest. For example, does your front door need a new coat of paint? Would some bright flowers be a beautiful addition to your window boxes or lawn? There are many ways to add color or patterns to you outside of your home, so you can have fun making the exterior reflect the personality and atmosphere you have created for the interior.