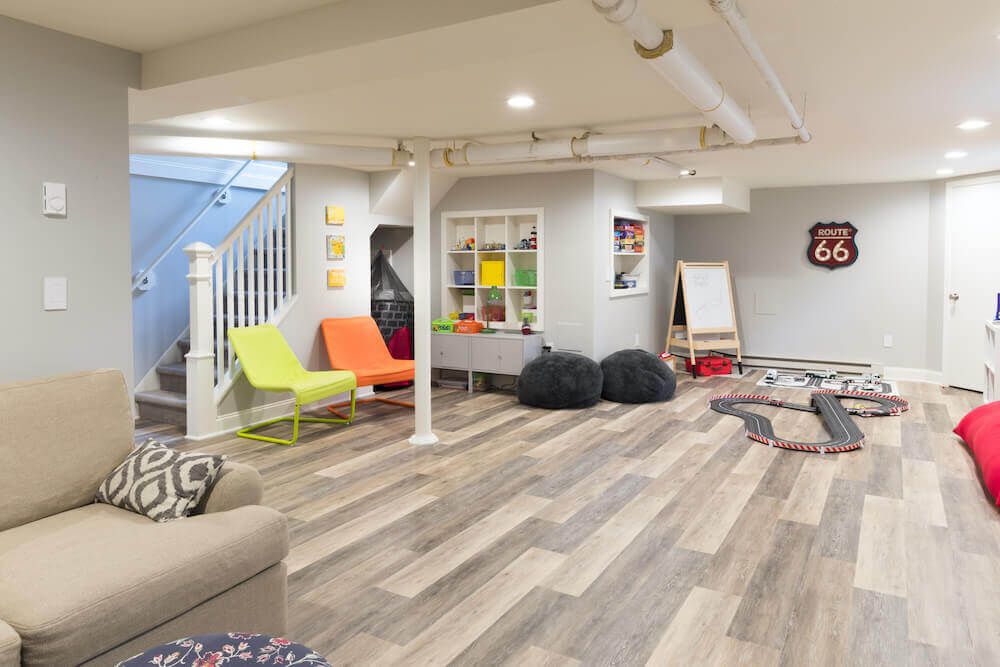 Let's chat about that untapped goldmine in your home – the basement. In Burlington, we know our basements can be so much more than just a place to keep things we don't use. With some smart basement renovation, that space can become the family's favorite hangout.
Kicking off a basement renovation means tackling the weather issue head-on. In our city, with its full-on four-season weather, waterproofing is step one. This keeps your basement dry and mold-free. Then, it's all about insulation – because who wants to hang out in a freezer or a sauna, right?
Now, dream up what your renovated basement could be. Need an extra bedroom? You got it. Dreaming of a playroom that'll keep the kids busy for hours? That's a win. How about a cozy spot to unwind and catch the Leafs game or binge the latest hit series? With a basement renovation, it's all within reach.
Let's talk about lights and floors – they can make or break your basement vibe. Good lighting keeps the place bright when there's no sunshine to stream in through windows. And the floor? Go for something that feels good and can handle traffic, like cushy carpet or sleek laminate.
The final touch in a basement renovation is making it feel like yours. Pop some local Burlington scenes on the walls, set up a little library corner if you're a bookworm, or create a green space with some plants.
Basement renovation in Burlington doesn't mean you have to spend a fortune. It's about creating a comfy, cool space that's a real part of your home. With a bit of imagination and some elbow grease, your basement can be the spot where your family loves to spend time. It's all about turning the overlooked into the can't-live-without.