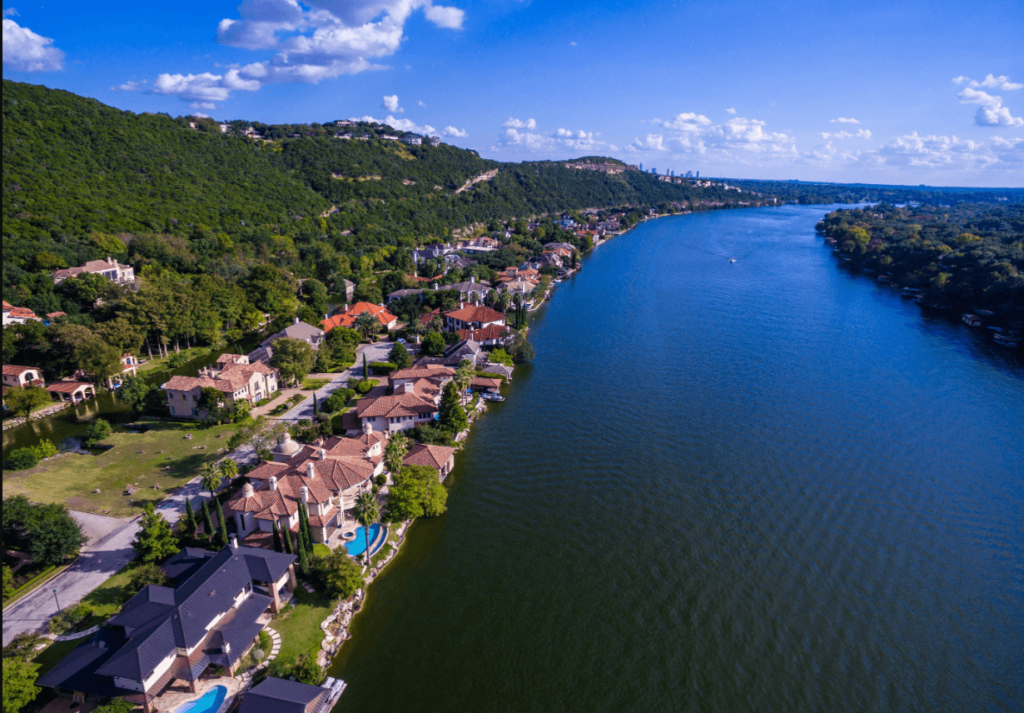 Are you looking for your perfect retirement property? Do you want somewhere that will be warm all year round, culturally diverse, somewhere with a low cost of living, but great health care, and with some of the best food and friendliest citizens in the US?
You need to look into moving to Texas.
Choosing A Retirement Home
Choosing a retirement home is a big decision, and facilities like The Auberge at Benbrook Lake in Fort Worth, really do set the bar high for what you would expect to get out of your retirement property.
It's not always about the actual property of the facility though when choosing where to move to. Sure, you want on-site assistance plenty of social opportunities, and high-quality facilities that are kept neat and clean, but you also want to enjoy the local area too.
Texas boasts some of the happiest citizens in the US, and some of the best weather too. With its hugely diverse landscape and hugely diverse people, it's becoming a great choice for people of all ages to move to, out of the regular haunts like LA and into a more wild and rugged country with good Southern hospitality at its heart.
Here are eight reasons why you should be considering moving to Texas for your retirement.
Texas Is Very Tax-Friendly
Did you know that Texas is one of the few states that don't charge you income tax? Added to that, sales tax in Texas is under 9% at its very highest, meaning your hard-earned dollars will go further.
Many retirees in Texas like to get a part-time job, or they have an income from a business or rental property that will see them through their retirement, moving to Texas will mean that you get to keep more of the money you earn and spend it on the things that make you happy and relaxed in your retirement. Things like food…
The Food In Texas Is Great
Did we mention food? Texas is famous for its fantastic cuisine. Good old American food at it's very best, and thanks to it's close proximity to Mexico, Texas shares many food stories with our Mexican cousins, creating a fantastic fusion of Tex Mex goodness to keep you fed day and night.
Texans go big on their food too, you'll never find a better steak than in Texas, and you'll get the best rice and beans in the west, that's a fact.
Texas Is Culturally Diverse
Next to California, Texas is proud to be one of the most culturally diverse states in the entire US, thanks to its huge and vast landscape.
Texans are known to be a friendly bunch too, so your retirement will be full of new friendships and exploring new opportunities together, with people from all walks of life.
Speaking of landscapes, Texas is home to a huge variety of landscapes too, from the hill-covered expanses to arid deserts, there's even the chance to visit the coat around Huston way too.
There Are Lots Of Things To Do In Texas
Do you love a big fair? How about music and art? What about sports like Rodeo? Outdoor activities, music, arts, and sports are a huge part of the Texas culture, and it wouldn't be right to discuss the great things about retiring to Texas without mentioning them,
It's not just that Texans love a good fair either when they have a fair they plan to enjoy it, and there is always a variety of things to see and do, great for days out with the grandkids, especially in the warm weather of southern Texas.
Texas Healthcare Is Brilliant
There's no doubt about it; you're in good hands with the Texan healthcare system. Does the state boast some of the best healthcare in not only the US but also in the world and with over 600 hospitals, there are many specialists to choose from too!
As well as a variety of hospitals to choose from, there are a larger than the average number of hospitals in Texas that rank nationally for specialist treatments such as cancer and cardiology, and the Huston Methodist Hospital is the top hospital in the state.
The Cost Of Living Is Low In Texas
Do you want to make your retirement dollars go that little bit further? Move to Texas!
As discussed above, Texas's tax situation means that you're not losing out on your hard-earned money, but it; 's not just tax that's lower. In Texas, you'll find things like groceries, entertainment, and even meals out at top quality restaurants are cheaper than other states, especially states like New York and California.
Texas Sports Are Legendary
Finally, your retirement is here, which means you have more time not to watch the thing you love most: sports!
If you're a sports fan, you'll love Texas, and no matter what your preferred sport is, be it basketball, baseball, football, ice hockey, or even golf, Texas has a team, and they take it deadly seriously.
Getting out to watch sports is easy too, with some of the best stadiums in the US, and a strong culture of enjoying sports together.
There are always alternative sports too, with rodeos drawing big crows most of the year-round.
The Weather In Texas Is Never Too Cold
The last reason on this list to move to Texas for your retirement, and there are hundreds of more reasons, is that the weather is fantastic.
Being close to the equator, Texas boasts warm summers of around 80-100F, and even in the wintertime, the weather doesn't get nearly as bone-chillingly cold as the more northern states.
For retirees, staying warm is a big consideration, and moving to somewhere like Texas that has mild winters and warm summers is a no-brainer, especially when it means that outdoor events and activities can continue year-round, meaning you never miss out on the opportunity to mingle with your new-found friends, watch sports, or visit a state fair.
The perfect recipe for a perfect retirement.