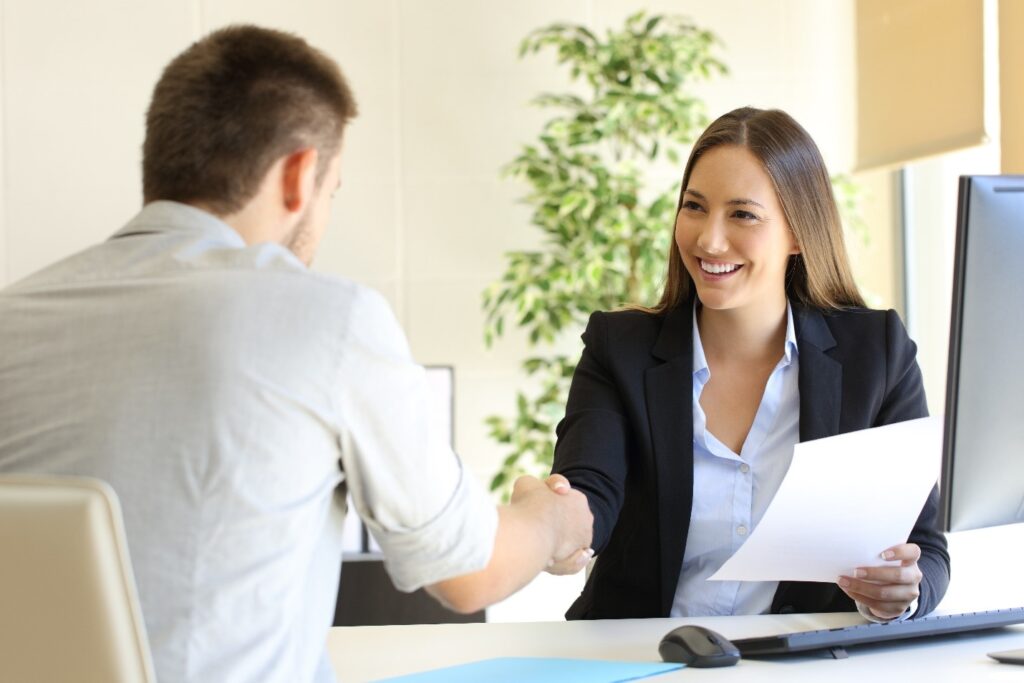 Do you want your startup to cross the two-year mark with ease? You'll need to match your competitors on the technology front. However, keeping up with the latest technology is not simple, especially for small to medium-sized businesses.
From integrating new systems with existing systems to implementing the latest cloud software, the dynamic IT landscape needs seasoned tech experts. An outsourced IT department can be the difference. They'll provide a dedicated team of experts to handle the technology while you focus on running and growing your business – a win-win situation.
Why Hire an Outsourced IT Company?
Today's Information Technology spectrum requires dedicated skills, time, and experience. Most small businesses may not have the expertise to detect and mitigate IT risks before they lead to extended downtimes. Your competitors are doing all they can to remain active 24/7 – don't be an exception.
The modern client is tech-savvy and may not accept the excuse of 'the system went down.' Outsourcing your IT department provides knowledge and prowess to maintain efficient service delivery. With this department, you won't have to become an expert in everything.
Let the outsourced company worry about keeping pace best market practices and latest updates. Hiring specialists is also a cost-effective approach in the long run. Your agreement with the outsourced IT company includes a 'Service Level Agreement' (SLA). This SLA specifies the amount of time within which the service providers should sort out your IT issue.
Improve your IT Services With Outsourcing
With proven technical expertise and experience, outsourced IT services provide real-time access to company information. These service providers help you design and implement fully optimized IT systems. Count on IT specialists to maintain the smooth running of your IT services.
An efficient IT system helps improve your customer service. Your clients will have continuous access to your services while staff can have their IT-related issues resolved consistently. These services allow customers to place orders and make requests online without much hassle. They can also reach out to specific departments without making physical visits.
A managed network system facilitates efficient communication between staff, enhancing your efficiency and effectiveness. Your business also saves on infrastructure and personnel costs with outsourced IT services. These services will also make your recruitment and training processes less costly.
On risk assessment and management, an outsourced specialist brings adequate knowledge and expertise to plan better for unexpected events. Your business will worry less about phishing attacks and scammers as you focus on your core business.
Server Support
Running an in-house server comes with costly installation and maintenance processes. Your tech team also needs to update your server to maintain its smooth running continually. They may need consistent training to improve their expertise. This approach often becomes costly and time-consuming. In-house servers also have an increased chance of security breaches, extended downtime, and data loss.
Outsourcing your server needs helps you alleviate expenses while providing consistent tech support. The outsourced IT company can also implement robust security solutions to maintain your reputation among clients. From multi-factor authentication to updated firewalls and antivirus software, your service provider limits unauthorized access to your servers.
Better IT Security with an Outsourced Team
Cybersecurity threats are on the rise in today's IT landscape. Hackers have developed sophisticated cyber threats as they look to exploit any weaknesses in your IT systems. Outsourcing your IT department equips your plans with a mixture of secure cloud-based platforms and on-premises permissions.
An outsourced department ensures that your business strictly adheres to the industry's security and compliance policies. They'll also help you enforce encrypted storage making it difficult for hackers to make any headways in your IT systems.
Disaster Recovery Solutions
In case of a security breach or a major technological catastrophe, you need a comprehensive disaster recovery plan to restore services in good time. An outsourced IT company helps you design a robust program that keeps your organization's size and nature in mind. The plan will cater to network resumptions along with hardware infrastructure and data applications.
Your service provider should also put dynamic electronic communications in place to get your business up and running in no time.
Finding the Right Outsourced IT Department
Your outsourced IT partner should look to solve your issues before they occur. Ask questions to find out if they have your best interests in mind before signing a contract. Don't rely only on a company's reputation and expertise. Here are a few questions to consider.
Do they have local or offshore operations?
Does their team have enough skills?
What is their track record?
Are they proactive or reactive?
Is your data secure?
Do they have SLAs to resolve issues as soon as possible?
Do they provide 24/7 monitoring and managed solutions?
Benefits of Outsourcing Your IT department
The demand for outsourced IT support teams keeps growing with advances in business technology. Here is how hiring an outsourced IT department can help your business.
Minimizes your expenses letting you pay for only what you use.
It provides the necessary resources and technologies to start projects immediately.
It takes away the burden of making complex IT decisions, allowing you to focus on growing your business.
Provides qualified, experienced, and certified members of staff minus a costly onboarding process.
Ensures that your security and compliance protocols remain updated.
Offers you a competitive advantage at pocket-friendly costs
Reduces the risk of taking IT risks with proven tech experts guiding essential decisions.
Offers better resource management
Reduced downtime thanks to a customizable talent pool that offers fast on-site and remote problem-solving solutions
In the case of a data breach, your business has full disaster recovery and data protection plans.
Drive Efficiency with Outsourced IT Services
Do you want to maintain your business' scalability? Hiring an outsourced IT company helps you adapt to newer technologies without spending a fortune. Managing in-house IT teams requires a lot of work and resources. Funds that you may otherwise spend on business growth and scaling end up on training and tech equipment.
With outsourced providers, you can count on maximum security and discounted equipment prices.