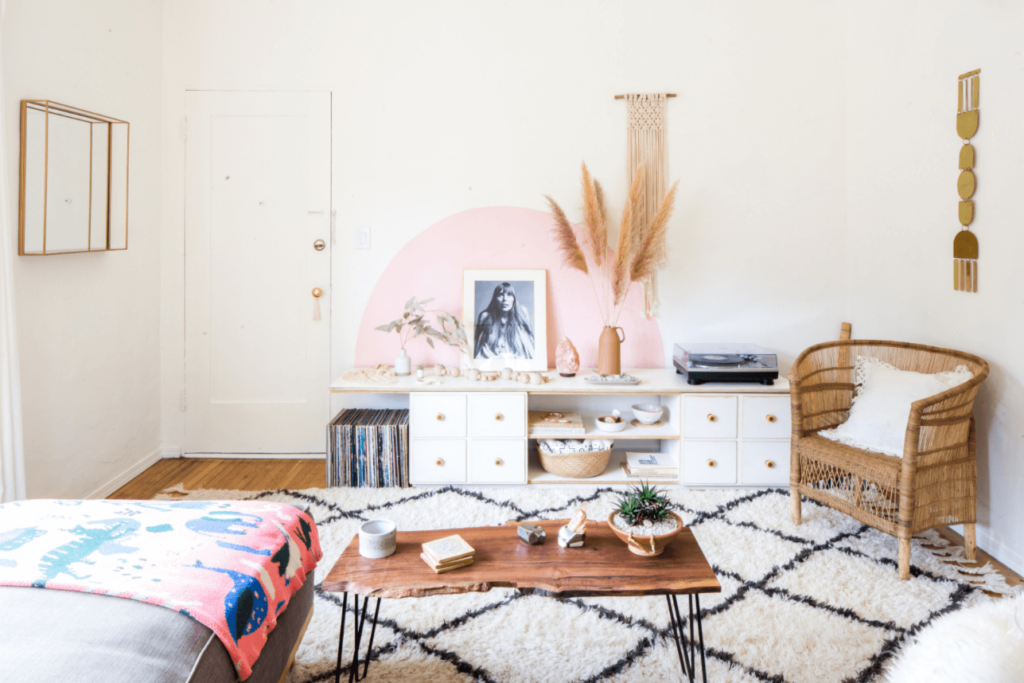 A blank wall is a challenge. Deciding how to dress the wall is not a minor issue and many times we have doubts, should I put a large painting or several small ones? Photo or art? Maybe vinyl? How about a craft? The answer to all these questions will largely depend on the wall's size and the type of decoration you have in mind for that space. Here are four tips to make your wall look perfect:
Choose the theme well
For example, if you are going to make a travel wall, choose elements that are related, such as maps, photos of you in remarkable places, or a souvenir. So avoid putting a photo of your dog or your last birthday party on that wall. If your theme is urban, choose elements such as photos of the city in metal frames, traffic signs, signs with street names, but avoid a countryside landscape or floral posters. Here are some tips though: landscape paintings and portraits are ideal for the living room; family photos are perfect in hallways, stairs, or bedrooms. For a kitchen, choose topics related to gastronomy, such as food, utensils, or recipe books.
Be consistent
The composition you make on the wall must have a logic, a common thread that makes the whole set make sense. That does not mean that all items are the same or the same size. For example, you can choose different frames that are all the same color, or vice versa, frames that are the same but of different colors. Wall art can look great when you choose something a little more symbolic also, such as maps. City maps, star maps, and choices are endless, and you can take a look at Craft & Oak for more information. 
Take into account the sizes
The size of the art has to be proportional to that of the wall. If you have a very small wall and put a huge painting, it could feel overwhelming. If you place a small painting or frame on a large wall, it will look more like a museum or exhibition wall than a house. Try to center artwork to create a more harmonic feeling; take care that it is not too close to the ceiling. 
Try it first
Sometimes we have all the elements ready, but it is difficult for us to visualize the final composition on the wall. That is why it is good to pop up outlines before starting the task with the drill or hammer. Here's a trick: use cardboard or paper to outline each of your artwork elements and cut them out. Then, with a little scotch tape, start composing the images on the wall to see which one convinces you. Another trick: try to make the separation between all the elements the same. It will create a sense of order and harmony. To avoid having to be measuring, you can use the spine of a thick book as a guide.
However, also take care that there are no huge empty areas. The word here is balance!