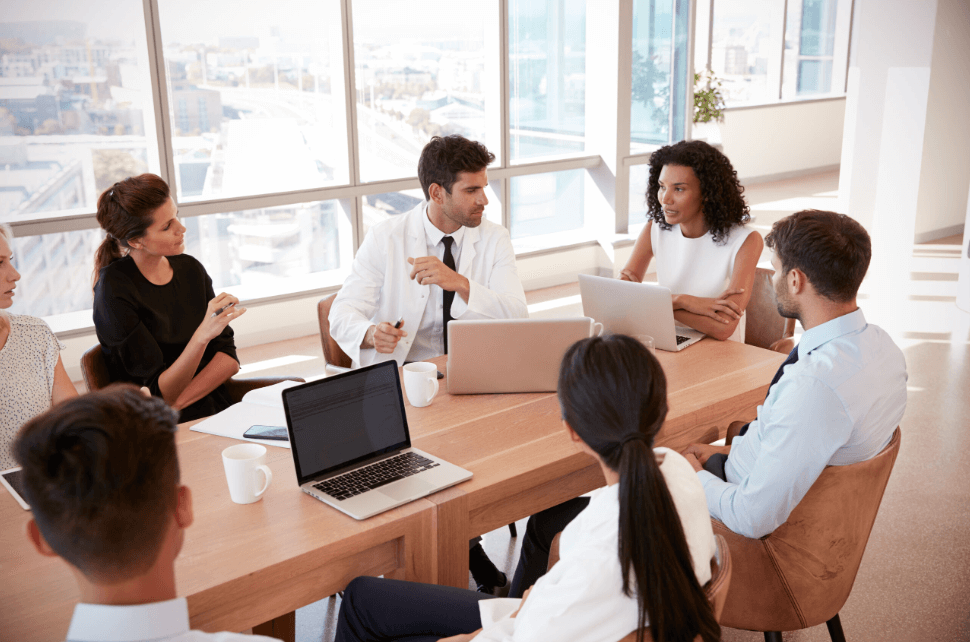 If you want to get into the healthcare industry, then you should not shy away from the possibilities that a healthcare administration degree could offer you in terms of your career. Although many people want to become a doctor or a nurse as these are the first healthcare degrees that they think of, getting a healthcare administration degree is an excellent option for those who want to look at alternative healthcare careers but who want to still have successful careers helping others.
1. Networking With Others 
If you want to get a career in healthcare administration, you need to have the opportunity to network with others, as this will allow you to hear about what is going on within the health industry and about any new developments that apply to your work. You will be able to learn about the latest health tech, and you will even be able to find job opportunities that can open doors for you in your career. If you are looking into degree options, you should consider taking a healthcare administration degree online that knows the importance of networking. It can give you all the skills you need to network effectively, hold discussions with your classmates, and ensure that you have the time around your studies to network as much as you would like. This is how you will succeed in your future career.
2. Your Skillset 
It takes certain skills to be a doctor or a nurse, including good interpersonal skills, patience, and confidence. If you do not possess these skills, you might be worried that a healthcare career is not for you. However, this is not the case, and the healthcare industry welcomes people with all types of skillsets. If you think that it is not possible for you to become a doctor or a nurse, you might consider becoming a healthcare administrator, as this role demands that you have leadership skills, the ability to plan, and great organization and written communication skills. This skill set is vastly different from other roles in healthcare, so this job may be perfect for those who do not believe that they suit other health careers. 
3. Working Hours and Lifestyle 
Many people are put off from pursuing careers in healthcare because they are concerned that the working hours are too much for them and that they will have to spend every minute of the day working. If you feel this way, a healthcare administration degree might be right for you as it can allow you to get the qualifications that you need to seek a career in healthcare whose hours are more traditional. Most healthcare administration jobs are your typical 9-5 hours, which can free up your evenings and weekends. Not only this, but the program itself can give you flexibility as you will be able to complete work whenever you want to, and you are likely to spend less time studying as you will be running this study independently.