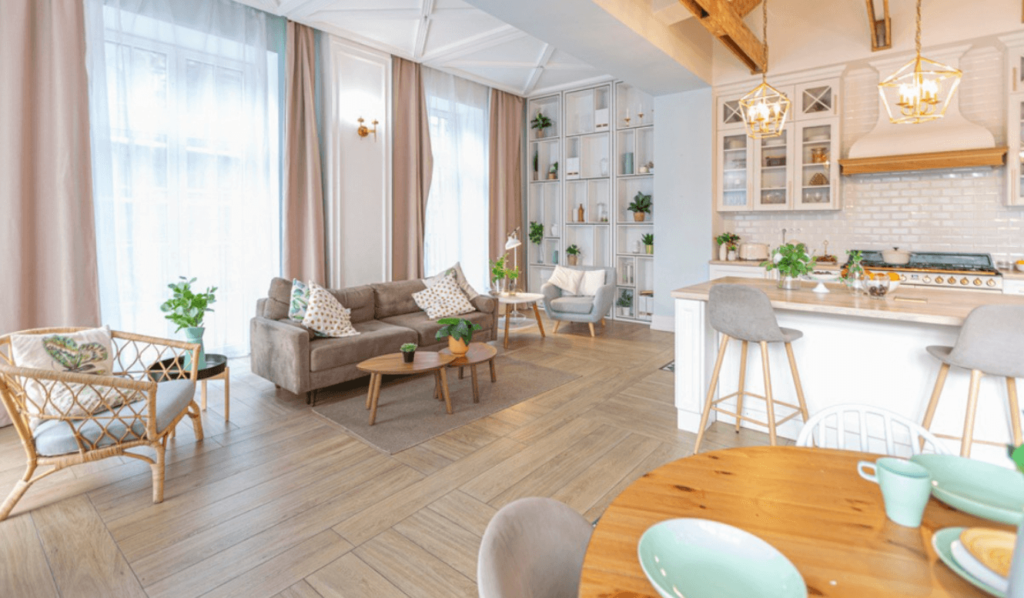 Every year there are new features that are developed that could be sufficiently incorporated into the design of your home. As such, it only seems fitting that these new trends should be written about so you can pick those that you think would suit your property. These choices vary from those that are intrusive and could cost a lot of money to small changes that just add those extra touches to your home. Here are some revisions you can make in 2021:
It's Time to Go Solar
Solar power is now used throughout the entire world, and the development of the technology is so proficient that it can be used in properties very simply. There are solar energy providers that are able to fit panels onto your property easily, and in doing so, you will modernize the outside look of your home, make the inside of it more energy-efficient, and also save money in the long run.
Add More Lighting
Using the above solar power, you should try to add more lighting to your property. 2020 was a year in which people all over the world were forced to stay at home for elongated periods of time. In the aftermath of the coronavirus pandemic, remote working is going to become commonplace, and social activities taking place in the home rather than out is going to become more popular too. As such, you want to make your home look as bright and welcoming as possible, and one of the best ways you can do this is by adding more lighting. You may want to consider investing in smart bulbs, as that way, you can change the color and intensity of your lights depending on the time of day and the event.
Alternatively, there is always the option to simply buy some lighted curtains. This means that you will be able to maintain your privacy while letting in natural light. You will want to layer these curtains with sheer ones as this way, your rooms will begin to look luxurious without breaking the bank.
Get a Smart Speaker
After all, the digital revolution is very much upon us. A smart speaker is the kind of device that you won't know you need in your life until you actually have it. At your command, a smart speaker will be able to recite your schedule to you, confirm the weather for that day, play your favorite music, and put on a podcast of your choice. Waking up and being able to have your day mapped out so efficiently for you really is one of the best ways to start the day, so an Alexa or a Google is a vital revision to your home in 2021.
Conclusion
In 2021, there are new trends coming into play that are altering the way people decorate and fit out their homes. These trends are to embrace the power of solar energy, add more lighting to your property to make it more inviting, and invest in a smart speaker.