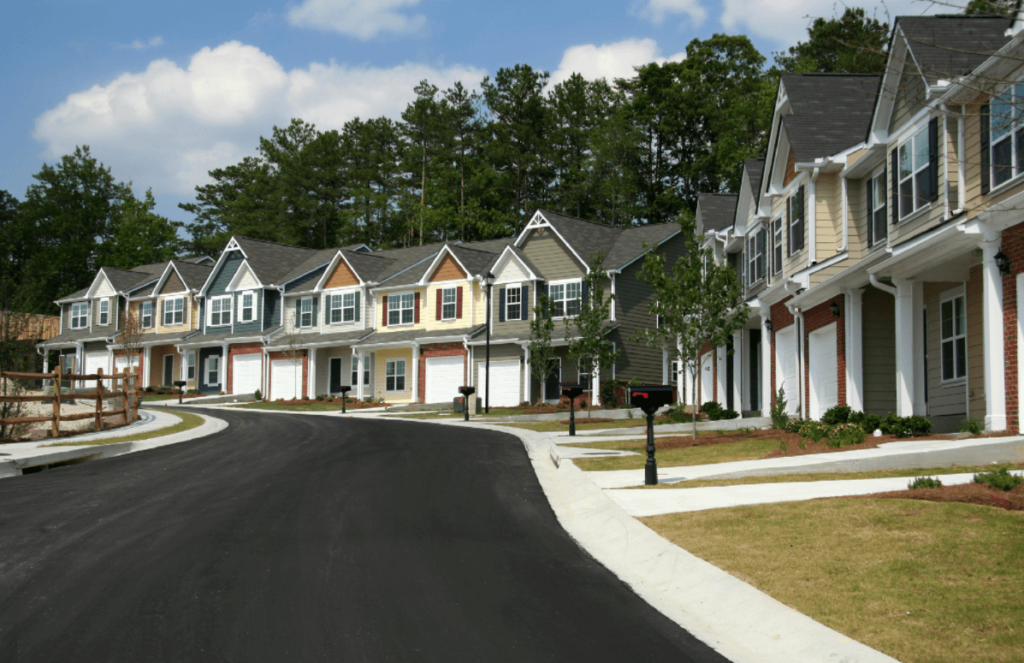 There is a saying that claims buying a new house is simply paying for the front door key. Although this might seem somewhat disparaging to anyone spending time on building their dream home, there is some truth in that location is essential.
For many, one of the determining factors in choosing a new home is undoubtedly the spirit of the surrounding neighborhood. 
However, it can be tricky to know what to look out for, so if you are currently on the hunt for a home, you might want to think about a few tips to help you decide on your brand-new neighborhood.
Stepping Out for the Evening
The concept of the ideal neighborhood is highly subjective, and it often takes time to settle into a new area regardless of how packed full of entertainment it might or might not be.
Thinking about what you most enjoy doing on an evening can help you decide if a neighborhood is right for you to call home. For example, those who love the bustle of a thriving nightlife may be convinced by the number of bars, restaurants, and clubs a city center has to offer.
Conversely, for those who enjoy a quiet evening stroll, perhaps a more serene and rural choice can allow you to get lost in the beauty of the natural world. Thinking about your own hobbies first can help you get a sense of what to look for and possibly allow you to search further afield.
Crime Rate
Safety and comfortability should be high on the list in your new neighborhood search. There might be nothing worse than moving into your new home only to find out the surrounding area makes you feel unwelcome and in danger.
In addition to checking out the local crime statistics and spending a night or two in the neighborhood before you buy (if possible), you might want to ensure the security of the home itself is in good shape.
If you have your heart set on the home but feel skeptical about the neighborhood, you could always think about installing anti-loitering alarms from mosquitoloiteringsolutions.com.
Access to Essentials
Thoroughly checking out the surrounding areas of your desired location might require you to keep an eye on your proximity to essentials. This can include medical centers, grocery stores, or top-quality schools if you plan on starting your own family in your new home. 
This may seem obvious, but it can be easy to overlook, especially if you find a home that perfectly fits your description.
Sometimes, sacrificing space for the buzz of a lively neighborhood and the access to amenities may need to be considered. Similarly, if an extra room or two in the seclusion of a tranquil suburb is what you are after, it might be worth thinking about stepping away from the heart of a city.
Opportunity
Whether it happens to be social or professional opportunities, it is always worth looking at some of the extras that a neighborhood has to offer. For example, those who like sports may want to search for any clubs in the area, or if you were thinking of taking your career to the next level, seeking out any big companies nearby can help you form your final decision.