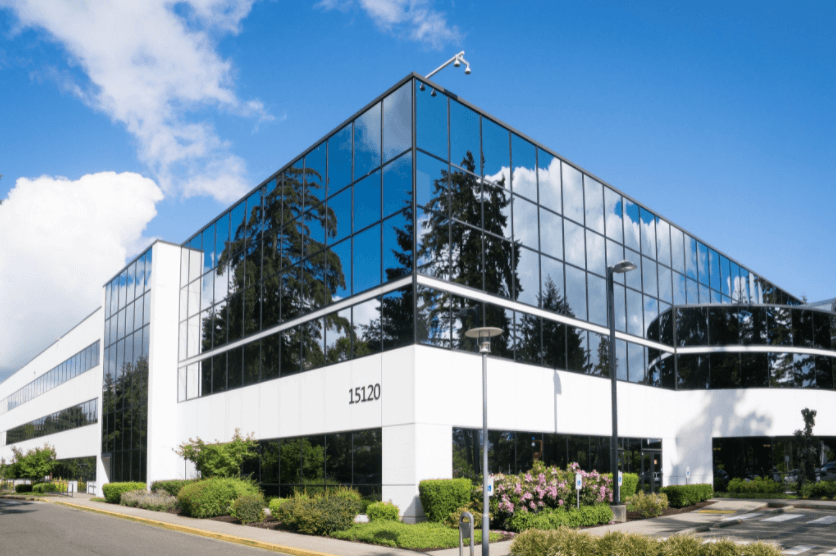 If you are looking to improve your business premises, there are lots of ways you can do so. A natural place to focus on is, of course, the interior of the building, as this is generally where your customers, clients, and/or staff spend most of their time. However, it's important not to neglect the exterior of your property in your renovations.
The outside of your building may well be the first impression potential customers get of you and your company. Depending on the industry you work in, it might be the difference between a person deciding to come in and dine at your restaurant or browse your store's products, or walk away. 
So, how can you make sure that your commercial premises say what you want it to about you and your business? Here are some ideas.
Refresh the paintwork
As simple as it sounds, sometimes renewing the paintwork on your building can have a huge impact. This is especially true if your premises currently looks dirty or shabby as a result of weather or general wear and tear. You could apply a new coat of the same color or go for something entirely new. Alternatively, if you have quality brickwork underneath, then you might want to consider having the paint removed entirely and letting the natural materials shine. One last option is to commission some graffiti-style artwork for your walls to truly make a statement.
Replace the roof
The roof is a key structural part of your premises, and for both safety reasons and visual appeal, you need to make sure it's well maintained. If yours is getting old, a contractor such as Lidoran Roofing can either repair or replace it depending on what's most appropriate. As an added bonus, this could be a great chance to improve your property's roof insulation too. This is not only good for the planet, but it can also lower your utility bills.
Install new doors and windows
There is a wealth of benefits to be gained by updating your doors and windows. Firstly, it's a good opportunity to boost the security of your premises by choosing sturdy designs with more secure locks – or even upgrading to an electronic entry system if appropriate for your industry. Secondly, it can improve the insulation of your building and even make it more soundproof. This, in turn, can make the property a more pleasant place to work, shop, or dine. There is a wide range of styles available, giving you a lot of control over the look of your building.
Landscape the outside space
This last idea won't apply to every commercial property; however, if you have some kind of outdoor space, then you want to make sure it looks as appealing as the interior of your building does. This is especially true for courtyards or terraces where customers can eat or drink or staff spend their breaks. If you have the space for it, a water feature can be a fantastic addition. Alternatively, consider adding window boxes full of vibrant and fragrant flowers for a splash of color. Even for premises located directly on the street, this can be a wonderful way to entice customers and clients inside.